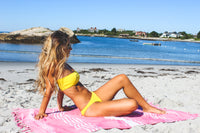 What is the Brazilian Beach Towel?
Brazilian Beach Towels ~ The most versatile beach accessory – Copa Azul
It's not a traditional cotton towel that you use in the US. The Brazilian Beach Towel is a lightweight fabric larger than a towel, but not nearly as bulky. It dries much faster, sand won't stick to it.
Lay on it or wear it as a skirt, wrap or dress. It will be the most versatile beach accessory you'll ever own!
Pink Sands Brazilian Beach Towel
Join Our team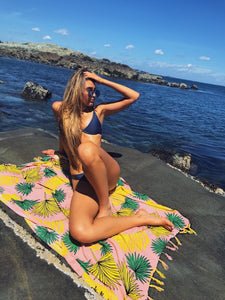 Copa Azul Ambassadors
Join our amazing team here at Copa Azul! Receive free products, discount codes for friends/families/followers, earn comission on your code, and help us with our mission of removing plastics from our oceans!
Apply Now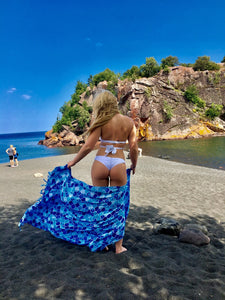 Copa Azul Bloggers
Join our unbeleivable content team and help us spread the word about Copa Azul and our Brazilian Beach Towels
Email Us Now